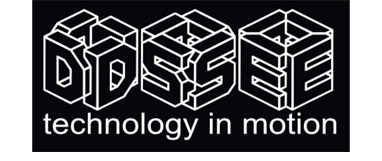 Since 1995, as a privately held U.S.-owned small business (FAR 19.102), DSE has achieved a worldwide reputation for excellence in the design and manufacture of leading edge technology, driven display and computer products. DSE has established a long-standing history of exceeding customer expectations while creating mutually beneficial business relationships.
DSE Quality Assurance
Digital Systems Engineering's success is grounded in its international reputation as a forward-looking leader in the design and manufacture of cutting edge ruggedized electronics. The variety and depth within our product lines keep DSE a recognized progressive pioneer in advanced display and computer technologies. DSE's on-site engineering services at our manufacturing facility enhance our ability to efficiently address the customer's COTS or OEM ruggedized system needs.
DSE's ability to consistently manufacture first-rate high quality products in today's market is supported by a rigorous Quality Management System (QMS). DSE is registered to the most stringent international QMS known, AS9100, which in addition to substantial record keeping, emphasizes continual improvement.
The product range:
Rugged Displays
Mission Critical
Network switches, video hubs and man machine controllers
Intelligent displays
Embedded DVR Systems
Custom solutions
Serving specific markets:
Aerospace and Defense
Industrial Fleets
Industrial Automation and Manufacturing
Food and beverage