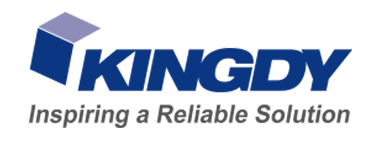 Kingdy Technology Inc., the expert of Industrial PC was established in 2002. It's mother company Hong Jue is up until today devoted to producing computer and monitor metal chassis . Depending on the competitive advantages of mother company, from 2002, Kingdy cooperated with many important and famous customers and established Industrial PC Department in 2013.
The main product groups of Kindgy are Touch Panel PCs, Monitors, Displays, and Box PCs which are used in many fields of industry such as Industrial Automation, Machine Automation, Home & Building Automation, Food & Pharmaceutical Process Automation, Chemistry, Machine Vision, Transportation, Medical & Healthcare, Surveillance etc.
Kingdy offers high performance CPUs from Intel from 4th~8th generation i3; i5 and i7 type, low power and low cost Intel Atom J1900, and i.MX 6 Cortex A9. Besides those mentioned, Kindgy also supports pre-installed OS like Windows, Android and Linux for customer for preset applications.
Through the integration of mother company which is specialized in designing and manufacturing metal chassis, Kingdy provides high quality and high valued products and service for customers. We also develop outstanding custom design products.