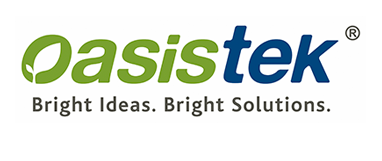 Oasistek is the Corporate Identity System of Taiwan Oasis Technology Co., Ltd, which symbolizes the innovation and evolution from Oasis. In addition to preserving the original Brand concept: Oasis, the identity connects with the past Oasis philosophy, while currently adding a contemporary term "tek" to highlight the efforts put in by Taiwan Oasis Technology in the future of industry.
The corporate value of "quality first" with "integrity priority", combining with advantages in the upstream, midstream, and downstream vertical integration, to stably provide customers with integral and highly efficient services.
Holding a pleasant, confident and self-disciplined work attitude, committed in creating a near perfect green optoelectronic product which will enable people to "see the world" via new routes and fresh perspectives.