THROUGH HOLE – SMD – DISPLAY – BACKLIGHT – CUSTOM
LED
LED lamps are very common and widely used in different
applications. Therefore we have selected our suppliers based upon quality and product range. LED displays have a great reputation for atractiveness, durability, wide viewing angles, easy interfacing and rugged design.
• Conventional (pins)
• SMD
• Segment and Matrix Displays
• Backlight
• Customized solutions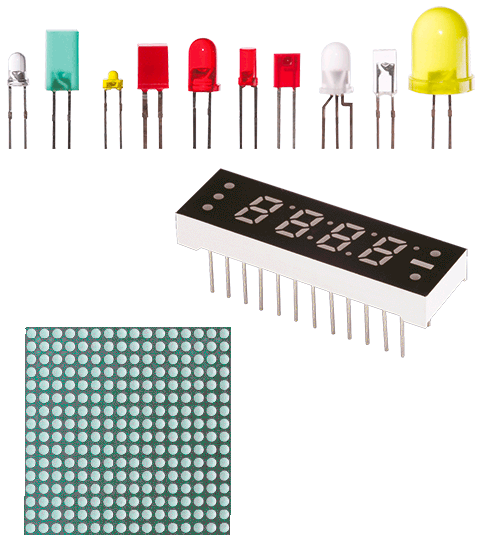 Our Taiwan office is leading in contacting the right local sources in South-East Asia and also obtain brands we may not represent direct, as long as we can verify the continuity and the quality. Most LED products are available as single color, multi-color or high brightness.
New products for low power application help preserving the environment, allowing the "green" image in your application. The new technologies resulted in new markets such as automotive, lighting equipment and public signs.
Optionally we supply LED drivers for easy integration and one supplier strategy.