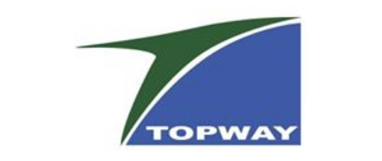 Established in 1996,Topway is a high-tech enterprise specializing in the design and manufacturing of LCD Module. Being a customer-focused company, Topway has gradually gained a strong foothold in the world as a company excels in Quality, Service and Innovation. Well received by the global market, our overall client base includes renowned names like GE, Emerson, Toshiba, etc.
The founding members are teams of professional engineers whose careers have long been associated with LCD industry. With such solid experience and technology know-how, these high-power LCD Module specialists have a strong sense of duty and passion to deliver the best LCD Module to customers.
Also we have a very close and long standing cooperative relationship with China's high level education facilities and institutions where in-depth technology research are active. By the up-to-date market intelligence of all LCD technologies and related applications and by means of extensive networking with worldwide product design houses and component makers, TOPWAT ensures that their LCD Modules are technology superior and well accepted in the industrial markets.
With over 6000 square meters space, our production plant has stringent quality control to guarantee absolute product quality. Our production equipment are state-of-the-art Japanese technology including COB, TAB, COG, etc.