THROUGH HOLE – SMD – DISPLAY – BACKLIGHT – CUSTOM
LED
LED's bring it on! LED slogans are all around now. How does that fit DiBis and most importantly, how does that fit you?
LED product developments are increasing and the reliability and readability is still one of the best. However, the number of applications are limited by the availability of higher resolution and the lack of direct drop in displays narrow the field of applications. For each development we suggest to check the "pro's and con's" individually to ascertain if LED is the right choice.
Our product range is in general (but not just limited to):
LED SMT lamps (bulk or tape)
LED SMT (bulk, tape or reel)
LED displays
LED buttons, optional with touch integration
LED light panels
LED module custom design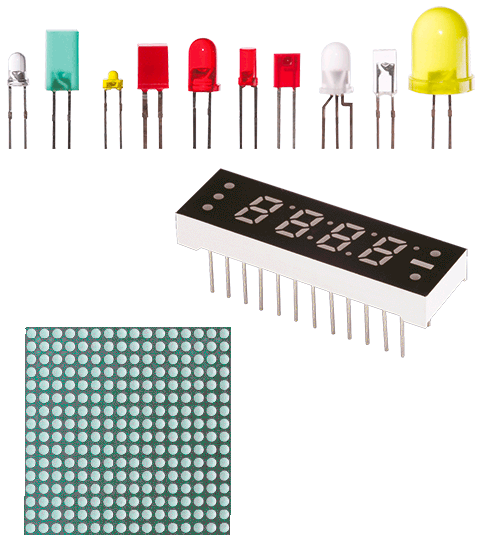 When designing LED products, always be aware of the color (nM), brightness, viewing angle, lens shape, lens color and size. Our suppliers have proven record of quality assurance concerning the color (bins), brightness (cd/m2) and functionality (very low defect rate).
Specials like custom design are fully supported by the factory design team, are optionally touch enabled, are available in different or multi-color and even control chips for easy interfacing and integration.
LED light panels (e.g. backlights) often find their way in environments where low power meets high brightness. This could be anything from medical systems to emergency lighting and advertising (digital signage add-on applications).